Back to the blog after a bit of housesitting and a quick trip to Baltimore. A few things of note:
This is why I love
Christina
. When I bring home eight pounds of fruit,
it sits in the refrigerator until I finally remember to throw it out. She turns it into a corresponding amount of preserves.
I didn't actually know much about Archimedes when I decided to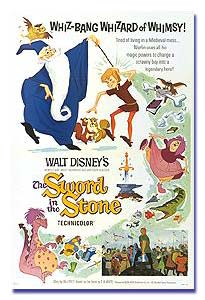 name my blog for him. (The Dannie Abse poem quoted in the sidebar was on the first page of the Oxford quotations book I devoured in high school, so it stuck with me. Also, the name Archimedes has always made me think of
The Sword in the Stone
, Disney version.) But a post on
SciGuy
directed me to the website for the
Archimedes Palimpsest
, which is intriguing despite the fact that it probably contains more math than I've thought about since my last astronomy class.
Courtesy of the latest Publisher's Weekly, there's one more book on my TBR list.
Rome 1960: The Olympics that Changed the World
is coming out this summer. (And until I Googled him tonight, I'd forgotten that in addition to being known as a sportswriter, David Maraniss was part of the team that won the Washington Post this year's Pulitzer for
breaking news
.)
I've had a special affection for the 1960 Olympics since the first time I read
Alex in Rome
. It's an amazing book, and I'm looking forward to comparing the two.
Finally, I want to say - and I'm not just sucking up to my boss here - that there will be a
fabulous
lineup of authors signing books in the ABA Lounge at BEA next month:
Autumn Cornwell
,
Jane Yolen
,
Steve Kluger
,
Cynthia Kadohata
,
Marisa de los Santos
(if she shows up with the gorgeous orange bag she brought to Brooklyn last month, I'm so asking her about it),
Barry Lyga
,
David Shannon
, and other wonderful writers.
The signings are for ABA members only, but anyone who's going to BEA is welcome to visit me - I'll be spending most of my time at the lounge welcome desk.